VANESSA VOX


Visual Artist

Photography- Art Video


Visual Arts have become my language
to communicate my emotions,
my inner world
and my inner view of the outer world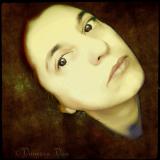 VANESSA VOX is a visual artist living since 2013 in the South of France. The beautiful region of the Drôme Provençale is her source of inspiration.
Since 2012 she mainly works with mobile devices and apps.
Most of the photos are edited in a painterly style or with retro effects.
The videos are spontaneous and playful impressions combined with music, and published since 2014 in a diary form.
SHORT NEWS
2017
May 13, 2017:Vanessa Vox amongs other artists in p1xels.com:'How The iPhone Gave Art Back To Mothers, Part 3'
April 28, 29 & 30, 2017: my short mobile film 'Dreaming' was accepted for MFF2017, 'The Sixth Annual International Mobile Film Festival' #MFF2017SanDiego.
March to April 10, 2017: my experimental video 'Portrayed Ol'Man Talking Silly Things'on the 'Eye Want Change' page for the smartphone film competition 2017.
March 28, 2017: APPArt Mini #7 Featuring Mobile Artist Vanessa Vox in theappwhisperer by Joanne Carter and Bobbi McMurry. Description of my collage 'Zest for Life', part of my new 'Triptychs' series.
March 26, 2017: a french TV report about Selfies in the C8 'Magazine culturel' by Audrey Pulvar (at 13'50). At 23'50, the group installation of the Mobile Camera Club in the Romanian Embassy in Paris('This is not a Selfie...'). My 'Flying Eye' is at 24'21 visible.
March 2017:I'm very happy to have my short video 'Screen Reading' in the March selection of the 'North Portland Unknown Film Festival',Oregon
February the 2nd, 2017: my mobile photos 'Flying Eye'is on the way to be print for a group exhibition: the photographic installation "This is not a selfie" will display the works of 17 mobile artists on the walls and mirrors of the Romanian Embassy in Paris, during the first "rencontres francophones de la vidéo mobile".
January the 26th: I made a very short video for the TrueView Interview by Joanne Carter, theappwhisperer.com. 23 seconds answering the question: 'What do you think makes a good Mobile Photographer?'
January 2017: the video editing app LumaFusion is since end of December 2016 in the appstore. I'm furthermore working as on the beta version for the next updates. Always more great functions!For shure now the best video editing app on the market.
January 2017: I had fun to translate some wonderful lyrics, from german to french. The begin of a bigger project.
All images displayed on this and related sites are copyrighted